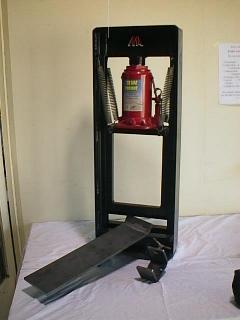 This is the 20 tonne Bending Press
which is our most popular seller. With the open blade it enables you to do double bends as shown in the picture, eg. saddles. This operation is impossible on most other commercial presses available.

The heavy flat bar shown partly bent is 130mm x 10mm.